>

TTK Project Case Study: TTK at FAKEEH UNIVERSITY HOSPITAL, DUBAI
+ Toggle navigation
TTK Project Case Study: TTK at FAKEEH UNIVERSITY HOSPITAL, DUBAI
TTK Fuel Leak Detection System At Fakeeh University Hospital, Dubai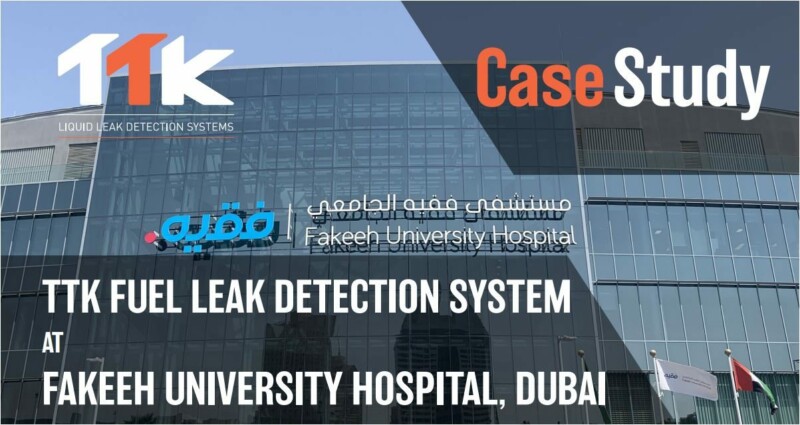 To read this case study in printable PDF format
Project Background
The Fakeeh University Hospital is located in Dubai Silicon Oasis. The project consists of a hospital and a medical university campus. The scope of fuel leak detection work is to protect the
entire fuel pipe networks, between the filling point, bulk tanks, day tanks and generator sets. There are about 480 meters of underground fuel pipes and 420 meters of aboveground pipes in total.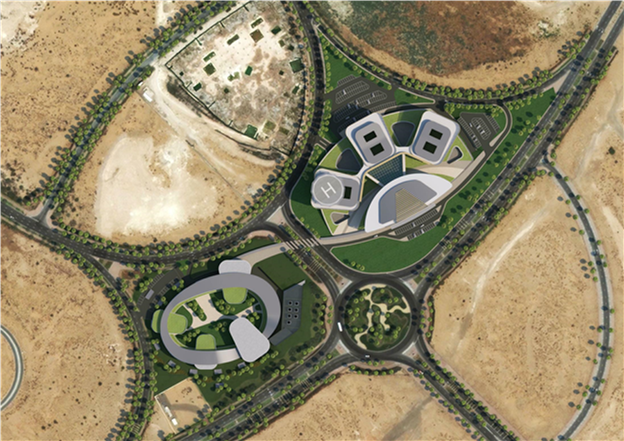 Area to be Protected
• Fuel Fill Line between Bulk Tank and Day Tank
• Fuel Fill Line between Day Tank and Generator
• Fuel Pump Rooms
• Bulk Tank Rooms
Project Requirement
The client requires an effective fuel leak detection system for 24/7 monitoring of the entire pipelines, capable of pinpointing fault locations on every individual sensing cable simultaneously.
Concerning fuel leak sensing cables, on one hand, "low sensitivity" is an important feature for our client, to avoid false alarms triggered by existing on-site pollution; On the other hand,  "reusability" is another indispensable feature allowing equipment costs to be minimized.
For the fuel leak detection panel, a unique panel capable of monitoring, in a centralized way, the entire pipeline network and connected to the client's BMS to provide alerts on abnormal status is needed.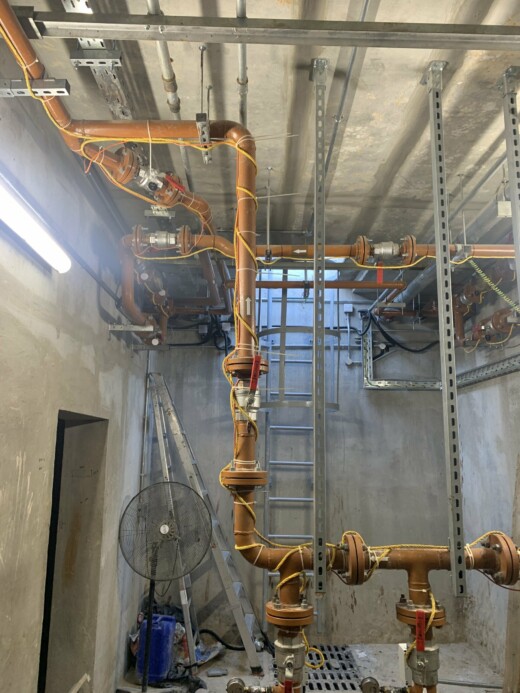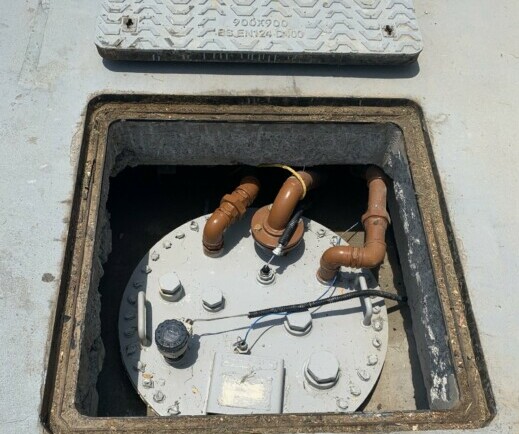 TTK's Solution
TTK ME recommended its fuel leak detection system, using FG-NET-LL digital monitoring panel and FG-ODR low-sensitivity addressable fuel sensing cables.
The FG-ODR sensing cable is specifically designed to be used where liquid pollution traces can come into contact with the sensing cable. In such cases, it ignores the presence of small pollution and water.
The FG-ODR sensing cable can be reused after cleaning, allowing leak detection tests under real conditions. In this project, they are installed under the horizontal fuel pipelines or spiralled around the vertical pipes, attached by a cable tie every 1 meter.
The FG-NET-LL fuel leak monitoring panel is specifically developed for hydrocarbon detection and location. In the event of leaks on a sensing cable, the unit reports to BMS, with the accurate leak location, leak detected time and other detailed information.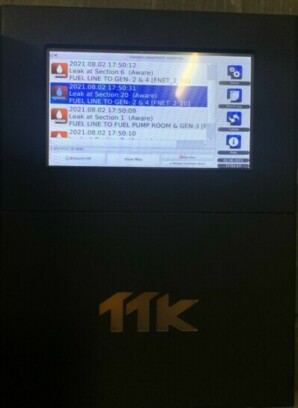 For further details of our technical proposal, please contact our technical sales.